"In addition to immersing readers in the riches of the Folger Editions and Folger Theatre, it also allows students, teachers, and the reading public to share their ideas about the plays, making Shakespeare's works accessible in an entirely new way."
Link to the Folger Shakespeare Library
More from the Folger in Shakespeare News:
Robben Island 'Bible' Inspires Play, Exhibit
Folger Presents All-Shakespeare, Fiasco, Too
Folger Texts of Plays Goes Digital
Globe's Hamlet Added to Folger Season
Also in Where's Will @?:
News and announcements from theaters
Links to theaters, festivals, and organizations
The Bard on The Boards: What's Playing Where
The Bard on The Boards: Where's Playing What
Web sites devoted to Shakespeare
More About Shakespeareances.com:
List of Shakespeare Productions
The Shakespeareances.com Top 40
Sponsorship and Advertising opportunities
Sign up for free weekly e-mail updates (safe, secure, spamless, and unshared)
Check out the guy behind this website at www.ericminton.com

Find additional Shakespeareances
on Facebook
The Folger
Folger Editions to Expand to Mobile Apps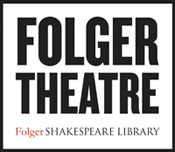 Simon & Schuster and Folger Shakespeare Library are working with Luminary Digital Media to create an interactive app using the renowned Folger Editions, the leading Shakespeare texts used in secondary schools in the United States.
The Luminary Folger Shakespeare, which will be built on Luminary's social reading platform for mobile devices, will use the Folger Editions Shakespeare text, supplemented with newly commissioned audio performances produced at the Folger Theatre, expert commentaries from the world's leading Shakespeare scholars and teachers, image galleries, video performances and interviews, audio recordings, classroom resources, and learning modules. The app will have unique social reading, private network, and content-creation tools that allow readers to customize their own experience and connect instantly with friends, classmates, and colleagues worldwide.
The first apps will publish in November 2013 and will include Hamlet, Othello, Macbeth, Romeo and Juliet, and A Midsummer Night's Dream. The remaining plays will be released on a regular basis until the entire collection is complete.
"The Luminary platform is the perfect digital environment in which to engage with the richness of Shakespeare's works," Michael Witmore, director of the Folger Shakespeare Library, said in a press release. "In addition to immersing readers in the riches of the Folger Editions and Folger Theatre, it also allows students, teachers, and the reading public to share their ideas about the plays, making Shakespeare's works accessible in an entirely new way."
"The Folger Editions have long been the gold standard for reading Shakespeare, both at home and in the classroom, and we couldn't be prouder of our partnership and our joint efforts to bring this vital series into the digital age," Simon & Schuster President and Publisher Jonathan Karp said in the release. "These new apps will tap Folger's expert scholarship, the ability of digital media to make Shakespeare come alive, and the growing phenomenon of social reading to create a world-class Shakespeare experience for the mobile reading audience. We're confident that the Folger Editions will, in this new digital format, prove attractive and informative to an entirely new generation of readers."
"At Luminary, we are delighted to work with two world-class partners like the Folger Shakespeare Library and Simon & Schuster to create the next generation of Shakespeare for all readers," Elliott Visconsi, principal and cofounder of Luminary Digital Media, said in the release. Luminary Digital Media is a mobile software company founded by two professors—Visconsi of the University of Notre Dame and Katherine Rowe of Bryn Mawr College. Based in South Bend, Ind., and incubated at the University of Notre Dame, Luminary builds mobile learning experiences around humanities content for trade authors, schools, and cultural institutions. Luminary's first offering, The Tempest for iPad, was launched in April 2012 and has users in 25 countries worldwide.
July 17, 2013
If you have Shakespearean news to share, e-mail editorial@shakespeareances.com