"Many things make it an honor and a privilege to be artistic director of The Old Globe, but one of the most powerful to me is that I sit in a chair once occupied by a legend: Craig Noel."
Link to The Old Globe:
The Old Globe in Shakespeare News:
First Folio Tour Making Stop at Old Globe
San Diego MFA Students Stage Pericles
Shakespeare on Stage and on Screen Highlight 80th Summer Season, Balboa Park Centennial
Rees Show Highlights Special Spring Offerings
Also in Where's Will @?:
News and announcements from theaters
Links to theaters, festivals, and organizations
The Bard on The Boards: What's Playing Where
The Bard on The Boards: Where's Playing What
Web sites devoted to Shakespeare
More About Shakespeareances.com:
List of Shakespeare Productions
The Shakespeareances.com Top 40
Sponsorship and Advertising opportunities
Sign up for free weekly e-mail updates (safe, secure, spamless, and unshared)
Check out the guy behind this website at www.ericminton.com

Find additional Shakespeareances
on Facebook
The Old Globe
Founder Honored with Centennial Celebration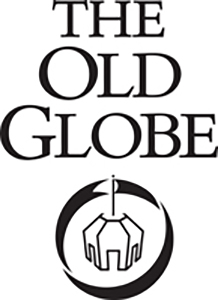 The Old Globe in San Diego will celebrate the centennial of the birthday of Founding Director Craig Noel, honoring his many contributions to the world of theater and the cultural life of San Diego with Craig100, a special evening of memories and performances, on Monday, Aug. 17, at 7 p.m.
The one-night-only event will celebrate Noel's accomplishments in the local and national art scenes, including founding and growing the Old Globe as an influential independent producing organization; launching the successful Old Globe/University of San Diego Graduate Theatre Program; and creating San Diego Junior Theatre, still operating today in Balboa Park. Richard Seer, director of Professional Training for the M.F.A. Program, directs the event on the Donald and Darlene Shiley Stage in the Old Globe Theatre, part of the Globe's Conrad Prebys Theatre Center. Old Globe Associate Artists Marion Ross and Robert Foxworth serve as honorary chairs.
"Many things make it an honor and a privilege to be artistic director of The Old Globe, but one of the most powerful to me is that I sit in a chair once occupied by a legend: Craig Noel," Barry Edelstein said in a press release. "Every day I am inspired by some aspect of his enormous legacy. He established the standard of excellence to which this company daily aspires; he created a training program that contributes great stage talent to the national culture; he encouraged young people to engage in the arts; and he took special care to build an institution that both reflected and also served its community. The Globe and I strive to emulate him and his example. I'm looking forward to marking the centennial of his birth by joining a wonderful group of artists in celebration of his contributions."
The evening will feature retrospectives on the life and legacy of Noel, who died in 2010. Throughout the evening, performers will bring to life scenes from some of the milestone productions and programs from Noel's life, giving viewers a lively and moving look back at his storied career. Performers on the program for Craig100 include Associate Artists Kandis Chappell, George DelHoyo, Deborah May, Jonathan McMurtry, Robin Pearson Rose, and Deborah Taylor; M.F.A. Program faculty member and director Ray Chambers; M.F.A. Program graduate Vivia Font; current students in the M.F.A. Program; young people from San Diego Junior Theatre; and even surprise guests.
A permanent plaque will also be dedicated in honor of Sister Sally Furay, RSCJ, a longtime friend of Noel with whom he founded the Old Globe/USD Graduate Theatre Program. Sister Furay, who was a USD Provost and served on the Old Globe Board of Directors for decades, died in January at the age of 88.
Following the presentation, guests are invited to a dessert reception under the stars on the Globe's Copley Plaza.
Tickets to Craig100 are $50 each for regular seating and $100 for preferred seating. They are currently available to donors and subscribers and will go on sale to the public on Friday, July 31, at noon. Tickets can be purchased by phone at 619-23-GLOBE or by visiting the Box Office at 1363 Old Globe Way in Balboa Park. All net proceeds support the Globe's artistic and educational programs. Business attire is requested for Craig100.
Underwriting opportunities are also available for $500 per person and include two preferred seating tickets and a special underwriter's gift. To become an underwriter, contact Eileen Prisby, events director, at 619-684-4146 or eprisby@TheOldGlobe.org.
Born on Aug. 25, 1915, Noel became an instrumental force in cultivating the San Diego arts community. He was first appointed director of the Globe in 1939, directing 15 productions prior to World War II. In the years that followed, he directed more than 200 plays of all styles and periods and produced an additional 270 productions. His vision for The Old Globe resulted in the establishment of the Shakespeare Festival and San Diego Junior Theatre in the late 1940s, the expansion to two theaters in the 1950s, Globe Educational Tours in the 1970s, and Teatro Meta and the Old Globe/University of San Diego Graduate Theatre Program in the 1980s.
During the 1940s, Noel served as dialogue director for the 20th Century Fox Studios and was director of the Ernie Pyle Theatre in Tokyo. Described by Variety as the éminence grise of San Diego theater, Noel is one of the few San Diegans to have had an entire year (1987) proclaimed in his honor and to be named one of San Diego's "Living Treasures."
He was a founder of the California Theatre Council and a former vice president of the California Confederation of the Arts. His numerous honors include the San Diego Union-Tribune list of 25 persons who shaped the city's history; the Governor's Award for the Arts; University of Arizona Alumni Association's Outstanding Citizen, for his contribution to its Fine Arts department; San Diego State University's Outstanding Alumnus; Conservator of American Arts Award from American Conservatory Theater; the San Diego Press Club Headliner Award; San Diego Gentleman of Distinction Award; and a combined tribute from the Public Arts Advisory Council and the San Diego County Board of Supervisors. Noel was particularly proud of the following three honors representing education and theater: Honorary Doctorate of Humane Letters, University of San Diego; Honorary Doctorate in Fine Arts, San Diego State University; and the annual Awards for Excellence in Theater named in his honor by the San Diego Theatre Critics Circle.
In 2007, he received the National Medal of Arts—the nation's highest honor for artistic excellence—in a ceremony at the White House.
August 15, 2015
If you have Shakespearean news to share, e-mail editorial@shakespeareances.com