"The festival and this wonderful town are where my husband and I have raised our two children together—it's truly our home in so many senses of the word. We have been deeply impacted and changed by our time here in Ashland."
Link to the Oregon Shakespeare Festival:
Other articles on OSF in Shakespeare News:
Cancer Claims Veteran Actor G. Val Thomas
$5 Mil Gift Boosts Artistic Opportunity Fund
OSF Hosts Asian-American Theater ConFest
An Open Letter to Our Community

Also in Where's Will @?:
News and announcements from theaters
Links to theaters, festivals, and organizations
The Bard on The Boards: What's Playing Where
The Bard on The Boards: Where's Playing What
Web sites devoted to Shakespeare
More About Shakespeareances.com:
List of Shakespeare Productions
The Shakespeareances.com Top 40
Sponsorship and Advertising opportunities
Sign up for free weekly e-mail updates (safe, secure, spamless, and unshared)
Check out the guy behind this website at www.ericminton.com

Find additional Shakespeareances
on Facebook
Oregon Shakespeare Festival
Rauch Leaving OSF for World Trade Center Job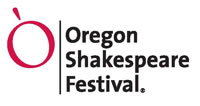 The Oregon Shakespeare Festival (OSF) announced today that Artistic Director Bill Rauch will leave the company in August 2019 to assume artistic leadership of The Ronald O. Perelman Center for Performing Arts at the World Trade Center in New York City.
"What we have collectively accomplished in the past 12 years at OSF exceeds my wildest dreams of what was possible when I first started the job," Rauch said in a company statement. "An ever-diversifying universe of actors, artisans, administrators, board members, audience members, and so many more have led this festival boldly forward to the forefront of the American theater.
"Leaving OSF and this amazing company has been one of the most difficult decisions of my life. The festival and this wonderful town are where my husband and I have raised our two children together—it's truly our home in so many senses of the word. We have been deeply impacted and changed by our time here in Ashland."
The Performing Arts Center at the World Trade Center (PAC) will be a global center for the creation and exchange of art, ideas, and culture featuring a café and community spaces. In its three flexible performance spaces, the PAC will produce and premiere works of theater, dance, music, musical theater, opera, and film, as well as productions that cross multiple disciplines.
"The opportunity to move to New York to lead the Perelman Center is tremendously exciting," Rauch said. "I'm honored to be able to create transformative art and cultivate a community gathering space at a site that has such powerful emotional resonance for our country and the world."
"Bill's time as OSF's artistic director has been and will continue to be extraordinary," OSF Board President Peter H. Koehler Jr. said in the press release. "Thanks to his talent, vision, passion and unflagging energy, OSF is now at the center of the national theater conversation. We've been honored with the festival's first Tony Award for Best Play and first Pulitzer Prize, seen numerous world premieres go on to great success across the country, begun a decade-long journey through Shakespeare's entire canon, and become a leader in the field with our equity, diversity and inclusion efforts. I so look forward to the heights we will continue to scale in our next 18 months together, and I know that our future after Bill will be just as exciting, thanks in part to his phenomenal contribution to OSF for 13 years as our artistic director."
OSF Executive Director Cynthia Rider praised Rauch for his achievements and is grateful to continue working together for 18 more months. "I'm so fortunate to have had the opportunity to partner with Bill these last five years," Rider said in the press release. "He is a truly remarkable artist, a passionate leader and one of the kindest people you will ever meet. His tireless work in producing a record number of plays written and directed by women and artists of color will be a huge part of his legacy. I'm so glad we have a year-and-a-half to keep this collaboration going."
Rauch became OSF's fifth artistic director in 2007 after five seasons at the festival as a guest director. He has directed seven world premieres—Off the Rails, Roe, Fingersmith, The Great Society, All the Way, Equivocation and By the Waters of Babylon—and 17 other plays. In the 2018 season, he is directing Rodgers and Hammerstein's Oklahoma! and William Shakespeare's Othello.
Among his initiatives at OSF, Rauch, along with longtime collaborator Alison Carey, committed to commissioning 37 new plays to dramatize moments of change in American history. American Revolutions: the U.S. History Cycle has premiered nine plays at OSF to date, many of which have moved on to other theaters across the country as well as Broadway, including a Tony-winning production of All the Way that Rauch directed. In 2015, the Play on! 36 Playwrights Translate Shakespeare commissioning program was created to engage some of the field's leading playwrights and dramaturgs in creating modern translations of Shakespeare's plays.
Rauch also initiated the Black Swan Lab for New Work with then-Literary Director Lue Douthit and helped to usher in an eclectic festival-based format for the Green Show that proved particularly popular with the Rogue Valley community. Classic musicals as well as important plays outside of the Western canon have become a regular part of the OSF season playbill under his artistic leadership. He is an acknowledged leader in the American theater for his passionate dedication to diversifying the OSF company and audience, and the field in general.
During Rauch's time as artistic director, the Festival has seen significant improvements to its Ashland campus, including the 2016 opening of the Hay-Patton Rehearsal Center and last season's renovation of "the Bricks" courtyard and parts of the Angus Bowmer and Allen Elizabethan Theatres to provide greater accessibility to patrons. OSF also established a presence in nearby Talent with the 2014 opening of its 70,000-square-foot production facility.
Rauch will announce OSF's 2019 season in early spring of this year.
A search firm will be engaged in the coming weeks to assist in selecting potential candidates for Rauch's successor. "Due to this amazing and talented company, deeply engaged and engaging audience and reputation as both a home for Shakespeare and for new works of impact, we believe the most creative and visionary theater artists will be drawn to this unique opportunity," Rider said. "We are committed to substantial overlap between Bill and OSF's next artistic director to have the smoothest, most productive transition possible," Rider said."
February 16, 2018
If you have Shakespearean news to share, e-mail editorial@shakespeareances.com