Oregon Shakespeare Festival
Shakespeare Translation Project Launched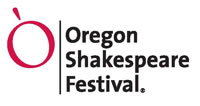 The Oregon Shakespeare Festival (OSF) in Ashland has launched a 39-play, three-year commissioning project, "Play On! 36 Playwrights Translate Shakespeare." Supported by a generous grant from the Hitz Foundation and inspired by long-time OSF patron Dave Hitz's passion for Shakespeare, the project is led by Lue Morgan Douthit, OSF's director of literary development and dramaturgy.
Play On! has engaged many of the nation's leading playwrights, dramaturgs, theater professionals, expert advisors, and emerging voices in the field. Among the goals of the project is to increase understanding and connection to Shakespeare's plays, as well as engage and inspire theatergoers, theater professionals, students, teachers, and scholars. Play On! also will provide translated texts in contemporary modern English as performable companion pieces for Shakespeare's original texts in the hope that they will be published, read, and adapted for stage and used as teaching tools.
"We began this project with a 'What if?,' Douthit said in a press release. "There are differences between the early modern English of Shakespeare and contemporary English. What if we looked at these plays at the language level through the lens of dramatists? What would we learn about how they work? Would that help us understand them in a different way? 'Translate' is an inadequate word because it implies a word-for-word substitution, which isn't what we're doing. I'm going for something much more subtle. But I like the rigor that 'translate' implies. What excites me the most about this is who will dig into these texts. We have paired 36 playwrights with dramaturgs, and we are asking them to go in and look at what the plays are made of. The writers get the great joy of tagging along with the world's best poetic dramatist. It will be the geekiest exercise ever."
The project has commissioned a playwright and dramaturg for each of the 39 plays attributed to Shakespeare (including Two Noble Kinsman and Edward III). By commissioning diverse playwrights (more than 50 percent women and more than 50 percent writers of color), OSF will bring fresh voices and perspectives to the work of translation.
In approaching the task, OSF has established two basic rules. First, do no harm. There is language that will not need translating and some that does. Each team is being asked to examine the play line-by-line and translate to contemporary modern English those lines that need translating. There is to be no cutting or editing of scenes, and playwrights may not add their personal politics. Second, put the same kind of pressure on the language as Shakespeare put on his. This means the playwright must consider the meter, rhyme, rhythm, metaphor, rhetoric, character action, and theme of the original. These translations are not adaptations. Setting, time period, and references will remain unchanged.
OSF will continue its commitment to producing all of Shakespeare's plays between 2015 and 2025, and all of these productions will use the original texts. One or more of the Play On! translations may be produced at OSF along with the complete original canon. It is the hope and expectation that a production will inspire audience members to return to Shakespeare's original texts, ideally with much greater understanding and enjoyment.
"My interest in the question of how to best create access to these remarkable works is life-long," OSF Artistic Director Bill Rauch said in the release. "As a seventh grader, I translated Shakespeare's A Midsummer Night's Dream into contemporary English for my classmates to better understand it. I am delighted that the Play On! translations will give dramatists a deep, personal relationship with Shakespeare's words and that they will give artists and audiences new insights into these extraordinary plays."
"I've been seeing Shakespeare plays since I was a child," Hitz said in the release. "I love reading a play before the show, especially out-loud with friends, in order to understand the performance better. When I learned that foreign translations of Shakespeare are in modern language, I was jealous. I fantasized about seeing Shakespeare performed in contemporary modern English. I'm thrilled that OSF is taking on this project. No translation can replace the original, but it can broaden the audience and provide new understanding even for those of us who love the original language. I hope these translations will attract a new audience to Shakespeare and lead them back to his original words as well."
Each play will have a reading and workshop with a director and actors to provide further insight into the work before the final drafts are submitted. OSF will produce readings and workshops of these translations all over the country. In addition, an annual convening will be held to facilitate dialogue and shared discovery among the writers.
Kenneth Cavander's translation of Timon of Athens, a pilot for this project, was produced at the Alabama Shakespeare Festival in 2014. At this time, three translations are scheduled for production: Pericles at Orlando Shakespeare, Two Noble Kinsmen at University of Utah, and The Tempest at Alabama Shakespeare Festival.
Here is a listing of playwrights and dramaturgs. For photos and biographies, click here.
PLAY — PLAYWRIGHT — DRAMATURG
All's Well That Ends Well — Virginia Grise — Ricardo Bracho
Antony and Cleopatra — Christopher Chen — Desdemona Chiang
As You Like It — David Ivers — Lezlie C. Cross
The Comedy of Errors — Christina Anderson — Martine Kei Green-Rogers
Coriolanus — Sean San Jose — Rob Melrose
Cymbeline — Andrea Thome — John Dias
Edward III — Octavio Solis — Kimberly Colburn
Hamlet — Lisa Peterson— Luan Schooler
Henry IV, Part One — Yvette Nolan— Waylon Lenk
Henry IV, Part Two — Luis Alfaro — Tanya Palmer
Henry V — Lloyd Suh — Andrea Hiebler
Henry VI, Parts One, Two, Three — Douglas Langworthy — Mead Hunter
Henry VIII — Allison Moore — Julie Felise Dubiner
Julius Caesar — Shishir Kurup — Nancy Keystone
King John — Brigdhe Mullins — Katie Peterson
King Lear — Marcus Gardley — Nakissa Etemad
Love's Labour's Lost — Josh Wilder— Jeanie O'Hare
Macbeth — Migdalia Cruz — Ishia Bennison
Measure for Measure — Aditi Brennan Kapil — Liz Engelman
The Merchant of Venice — Elise Thoron — Julie Felise Dubiner
The Merry Wives of Windsor — Dipika Guha — Christine Sumption
A Midsummer Night's Dream — Jeff Whitty — Heidi Schreck
Much Ado About Nothing — Ranjit Bolt — Lydia G. Garcia
Othello — Mfoniso Udofia — TBA
Pericles — Ellen McLaughlin — Alan Armstrong
Richard II — Naomi Iizuka — Joy Meads
Richard III — Kwame Kwei-Armah — Gavin Witt
Romeo and Juliet — Hansol Jung — Aaron Malkin
The Taming of the Shrew — Amy Freed — Drew Lichtenburg
The Tempest — Kenneth Cavander— Christian Parker
Timon of Athens —Kenneth Cavander — Lue Morgan Douthit
Titus Andronicus — Taylor Mac — Jocelyn Clarke
Troilus and Cressida — Lillian Groag — James Magruder
Twelfth Night — Alison Carey — Lezlie Cross
The Two Gentlemen of Verona — Amelia Roper — Kate McConnell
Two Noble Kinsmen — Tim Slover— Martine Kei Green-Rogers
The Winter's Tale — Tracy Young — Ben Pryor
To follow this project, connect with Play On! via Facebook and Twitter (@PlayOnOSF).
August 18, 2015
If you have Shakespearean news to share, e-mail editorial@shakespeareances.com