Stratford Festival
Two Dreams Highlight '14 Season of Madness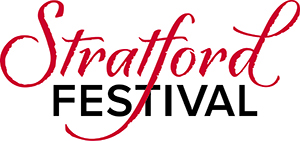 Two different productions of A Midsummer Night's Dream plus three other William Shakespeare plays are scheduled for Stratford Festival's 2014 summer season, coinciding with the 450th anniversary of Shakespeare's birth.
The total playbill of a dozen titles will explore the theme of Madness: Minds Pushed to the Edge. "What excites me about this playbill is it contains plays in which the protagonists are driven to extraordinary places," Artistic Director Antoni Cimolino said in a press release. "Extreme stakes lead to great drama."
The season will also feature King Lear; Antony and Cleopatra; King John; The Beaux' Stratagem; Mother Courage; Hay Fever; Alice through the Looking-Glass; Christina, the Girl King; and the musicals Crazy for You and Man of la Mancha.
"These plays explore minds that are driven out of balance by a variety of forces: love, war, poverty, age, sexuality," Cimolino said. "In today's fast-paced global community, we are becoming ever more acutely aware of the consequences of such pressures. The issues behind them are interesting in themselves, but what they do to the human mind—to us—is ultimately the most fascinating thing. When the pressures of life become great enough, our minds give way to other realities. The result is often heartbreakingly tragic, but can also be a trigger for comedy."
For the first time in the Festival's history, a single Shakespeare play will be examined in two different productions in the same season. Young Canadian director Chris Abraham, artistic director of Crow's Theatre in Toronto, will helm the play's first staging, and the internationally acclaimed Shakespearean director Peter Sellars will do the second. Cimolino says the two will take "two very different approaches to Shakespeare's text." The Abraham version will play at the Festival Theatre, while Sellars will direct it as a chamber play with a cast of four actors playing all of the roles at the intimate Studio Theatre. This is Sellars' first production at the Festival.
"What is extraordinary about Stratford is not that we do 12 plays in one year, but that we do them all at the same time, giving theatre-goers an opportunity to experience one play in light of another," Cimolino said. "Next season, for the first time ever, we will offer a chance for audiences to experience the same title in two very different productions, along with further opportunities for exploration in The Forum."
Cimolino himself will direct King Lear to open the season at the Festival Theatre. King John and Antony and Cleopatra will play at the Tom Patterson. Gary Griffin, associate artistic director of the Chicago Shakespeare Theater, will return for a fifth season to direct Antony and Cleopatra.
Tim Carroll, former associate director of Shakespeare's Globe in London, is directing King John, and just as he staged this season's Romeo and Juliet as if it were playing at Shakespeare's original Globe Theatre, he will do a Blackfriars Theatre–type, candlelit production of King John. Carroll directed a sold-out production of Twelfth Night, starring Mark Rylance, which transferred from the Globe to London's West End, garnering four Olivier nominations this year, and opening on Broadway this fall.
Moving from Shakespeare to Restoration comedy, Cimolino will direct George Farquhar's The Beaux' Stratagem at the Festival Theatre, the first Restoration comedy to play in Stratford since The Country Wife in 1995. The Festival Theatre will also stage George and Ira Gershwin's Crazy for You, making its Stratford Festival debut, directed and choreographed by Donna Feore.
At the Avon Theatre, Alisa Palmer, artistic director of the National Theatre School English Section, makes her Festival debut as the director of Noël Coward's comedy Hay Fever. Man of la Mancha, with music by Mitch Leigh, lyrics by Joe Darion, and book by Dale Wasserman will also play at the Avon, directed by Robert McQueen and choreographed by Marc Kimelman. Alice through the Looking-Glass, adapted by James Reaney and directed by Jillian Keiley, rounds out the Avon Theatre repertoire.
Bertolt Brecht's Mother Courage opens the Tom Patterson Theatre season, directed by Stratford staple Martha Henry. At the Studio Theatre, Quebec playwright Michel Marc Bouchard's Christina, the Girl King will make its English-language premiere with a translation by Linda Gaboriau. Vanessa Porteous, artistic director of Alberta Theatre Projects, will make her Festival debut as director.
Tickets for the 2014 season of the Stratford Festival go on sale to members on Nov. 11, 2013, and to the general public on Jan. 4, 2014, with a special advance sale on Facebook beginning Jan. 2.
August 30, 2013
If you have Shakespearean news to share, e-mail editorial@shakespeareances.com