Stratford Festival
Artistic Director Cimolino's Contract Extended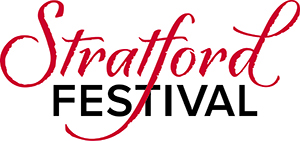 The Board of Governors of the Stratford Festival has extended Antoni Cimolino's term as artistic director for four years to 2022, the Festival's 70th season
"Antoni is now in his third season and his achievements as artistic director have been monumental," Festival Board Chair Chip Vallis said in a statement. "He has introduced exciting new initiatives, increased attendance, nurtured new work, and revitalized the Festival's finances. In looking to the future, we feel that the Festival will benefit greatly by extending his term so that he can bring his full creative vision to life."
Cimolino's tenure as artistic director began with the 2013 season. At that same time, Anita Gaffney was appointed executive director, and they had the task of stabilizing the Festival financially after a $3.4 million deficit in 2012. Together they created a strategic plan to strengthen the work on stage, reverse declining attendance, and set the Festival on a strong course for the future. The chief components on the artistic side were the introduction of themed seasons: the Forum, the Laboratory, and Stratford Festival HD.
Since the beginning of Cimolino's tenure, attendance has risen by 9 percent, and there have been two years of operating surpluses amounting to $2.5 million. In addition, the Festival's Endowment has grown to $71 million from $56 million.
Seeking a way to give audiences a deeper and more dynamic experience, Cimolino decided to build each season's playbill around a theme—such as "Madness" or "Discovery"—allowing a common thread to emerge in the plays, which could then be pursued through the Forum, a series of about 200 events, including debates, panels, play readings, musical showcases, comedy evenings, and discussions.
He hoped that Forum sessions would not only be enjoyed in Stratford, but would also be broadcast to the world. In just two seasons, more than 60,000 people have attended the Forum. A selection of events has been webcast and archived on the Festival's YouTube Channel, and a relationship has been established with CBC Radio's Ideas to broadcast a number of special features from the Forum each year, reaching an audience of hundreds of thousands with each program.
The Forum has attracted some of the world's most creative and engaging thinkers, including Roméo Dallaire, Camille Paglia, Naheed Nenshi, John de Chastelain, Margaret Trudeau, Robert Lepage, Sally Armstrong, hip-hop artist Devon Glover, Margaret Atwood, Stephen Landrigan, Qais Akbar Omar, Adam Gopnik, Adrienne Clarkson, Stephen Lewis, Stanley Wells, Shawn A-in-chut Atleo, and Chief Justice Beverley McLachlin.
The Laboratory is twofold, serving as an incubator for new work and also as a place where artists can experiment with techniques from around the world and explore new approaches to working with the classics. By the end of the 2016 season, six productions developed through the Laboratory will have been produced at the Festival during Cimolino's tenure. Another 16 works are currently under commission, including three musical productions of vastly different conceit: an adaptation of a classic Urdu novel, a play to be performed in Inuktitut and English with parts in French, Spanish, and Chinese, and a new children's play. Actors have participated in dozens of workshops with visiting artists from a variety of cultures and have brought new works to life through the newly developed Incubator.
Acknowledging that the Festival, like the entire theater industry, needs to improve opportunities afforded women and people of color, Cimolino is working to create conditions in which all artists can thrive, a commitment that influences new play development, playbill selection, casting, and the selection of artistic teams.
In March 2014, Cimolino announced his aspiration to film the entire Shakespeare canon over the next 10 years. Less than one year later, in February 2015, the first Stratford Festival HD film, King Lear, directed by Cimolino and starring Colm Feore, opened at hundreds of screens in Canada, the United States, and internationally. King John followed in April and Antony and Cleopatra in May. These productions are set to air on CBC-TV this fall, and plans are in the works to film the next round of Shakespeare productions from this current season for release in 2016. A suite of educational apps is being developed for each film as the Festival prepares to offer schools, colleges, and universities the first North American collection of the Complete Works of Shakespeare on video.
Cimolino's deep commitment to Shakespeare can also be seen in the variety of Shakespeare being presented on stage. The 2014 season, for example, featured his own production of King Lear, set in the Jacobean period, an Original Practices King John, directed by Tim Carroll, and a luscious production of Antony and Cleopatra set in the ancient world and directed by Gary Griffin. That same season, Cimolino chose to program two productions of the same title, A Midsummer Night's Dream, one directed by Chris Abraham at the Festival Theatre and one by Peter Sellars, presented at a nontraditional venue. Both of these productions pushed the boundaries of audiences' expectations, affording them a unique opportunity to explore more deeply the possibilities inherent in Shakespeare's text. In 2016, another new exploration of Shakespeare's work will be featured, Breath of Kings, a two-performance adaptation of Shakespeare's second Henriad history cycle, conceived by Graham Abbey and developed through the Laboratory, which will be presented in the round at a reconfigured Tom Patterson Theatre.
Cimolino also programmed the first Restoration comedy to be mounted since the 1990s, The Beaux' Strategem, and other classical works of great interest to the Festival's core audience, including Oedipus Rex, Mary Stuart, She Stoops to Conquer, The Alchemist and The Hypochondriac.
His commitment to producing family theatre has been fulfilled through such productions as Fiddler on the Roof, The Three Musketeers, The Sound of Music, The Diary of Anne Frank, and Cue for Treason, which is now in development through the Laboratory. In 2014, the Festival marked the 20th anniversary of one of its most popular commissions, the James Reaney adaptation of Alice through the Looking-Glass. This hugely popular production, directed by Jillian Keiley, moved from Stratford to Canada's National Arts Centre, the Charlottetown Festival, and The Royal Manitoba Theatre Centre and will soon be seen at Edmonton's Citadel Theatre. All of these productions featured regional casts but used the design and production elements created by the Festival. This production, like others that have enjoyed a life beyond Stratford, showcases the artistry of the Festival to the entire country, and, like Stratford Festival HD, carries the Festival's work far beyond Stratford's borders.
The strategic plan developed by Cimolino and Gaffney continues to evolve as goals are accomplished. Under the working title Vision 20/20, the plan now sets out a series of transformative projects designed to broaden the Festival's audience, enrich its work, and extend its reach around the globe.
"I want to build an even more artistically vibrant Festival that is a stronger resource for the public and for our artists," Cimolino said in a press release. "It is crucially important that we continue to strengthen the company through exceptional training programs. Stratford must be a place where we can learn and grow as artists. At the same time, we must continue to enrich the relationship between Stratford and artistic communities across Canada and internationally, so that our work can be shared and experienced farther afield."
Cimolino hopes to attract private and public funds to expand the activities of the Laboratory, allowing a far greater appetite for risk, the handmaid of invention. In addition to allowing time for pure exploration, he hopes the activities of the Lab will lead to the creation of new works of all kinds reflecting the cultural diversity of the country. An expanded Lab will also strengthen and diversify artists' skills and will provide greater opportunities for the Festival to work with a broader spectrum of directors and creative artists, paving the way for larger, ambitiously conceived projects for future production.
"As a Board, we realize that the time has come for the Stratford Festival to reinvent itself for the modern world, and we are confident Antoni is the person to lead that reinvention," Vallis said. "We eagerly await his coming seasons."
August 4, 2015
If you have Shakespearean news to share, e-mail editorial@shakespeareances.com