Theatre Y
Georges Bigot Leads Ensemble Into Macbeth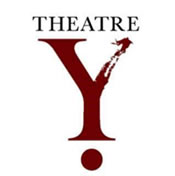 Following a yearlong artistic collaboration with French theater luminary Georges Bigot, Chicago's Theatre Y presents the inaugural production of the newly formed Theatre Y Ensemble with William Shakespeare's Macbeth, opening October 19 and running through December 4 at the historic Chopin Theatre, 1543 W. Division St.
An iconic figure to Ariane Mnouchkine's Theatre du Soleil and one of France's most lauded contemporary actors, Bigot brings his lifelong experience and hallmark style of highly physical ensemble work to direct Macbeth as part of the Chicago Shakespeare 400 International Arts Festival.
"Bigot's unique theatrical aesthetic combined with his foreign ear demands a clarity of Shakespeare's intricate poetry that will make this production of Macbeth uniquely accessible," Theatre Y Artistic Director Melissa Lorraine said in a press release. "Bigot demands that the actors 'go through the eye of the needle,' simultaneously maintaining a naked connection with the audience, the internal state of the character, Shakespeare's time-honored language, and all the unknowns in between."
"In this time of very fragile moment in the USA, I propose in the city of Chicago to share an underground nightmare," Bigot said in the release. "The [U.S.] election is a time where we can [approach] a lot of themes: manipulation, power, truth, lie, shadow, light, and also fear. It is the reason why I propose to Theatre Y to create an ensemble and to work on this tragedy of Macbeth; a tragedy where each word is a painting. It is a monument of art to our basic fears and terrors. It is very important to share and to talk about all this fear." It is Bigot's vision, and Theatre Y's hope, that, through an intimate staging of Macbeth, we can better understand our modern world, our politics, ourselves, and our interconnectedness. "For me, art and theater belong to everybody. It is a food, a kind of agriculture for the soul," he said.
A truly collaborative process from start to finish, the casting process itself was unique. All 18 ensemble members rehearsed the play in its entirety for one year, casting three-quarters of the way into rehearsal and forming the brand new Theatre Y Ensemble. Starring in Macbeth are Brendan J. Mulhern, Katie Stimpson, Jerome Hicks, Kevlyn Hayes, Laurie Roberts, Melissa Lorraine, Katie Sherman, Nick Wenz, Matthew James McMullen, Eric Roberts, Daniel Shtivelberg, Jackie Richards, Michelle Annette Ziccarelli, Héctor Álvarez, Kris Tori, Cody Beyer, Adrian Garcia Jr., Tanner Bradshaw and Arch Harmon.
The production will feature set design by Alec Long, light design by Michael Rathbun, costume design by Branimira Ivanova, graphic design by Devin Mawdsley, and composition by KG Price.
The performance schedule for Macbeth is Thursdays, Fridays, and Saturdays at 7:30pm, and Sundays at 4:00pm. To purchase tickets or for additional information, visit www.chopintheatre.com.
Founded in 2006 by current artistic director Melissa Lorraine and the late Christopher Markle, Theatre Y's mission is to create poetic and visceral theater, mine the contradictions of the human experience, and challenge audiences to find universally shared meaning. Theatre Y's productions feature award-winning actors from the Chicago community, garnering both critical and public acclaim for its daring and passionate work.
October 13, 2016
If you have ShakespeaOrean news to share, e-mail editorial@shakespeareances.com