The season concludes with the world premiere of District Merchants, a new play written by Aaron Posner, commissioned by Folger Theatre, and based on Shakespeare's The Merchant of Venice.
Link to the Folger Shakespeare Library
More from the Folger in Shakespeare News:
First Folio Tour Cities Announced
Jacobi, Bond, Clifford Join Consort In Merchant of Venice Concert
Vet's Cry "Havoc!" Plays Folger for One Night
Folger Celebrates Elizabethan Heraldry
Also in Where's Will @?:
News and announcements from theaters
Links to theaters, festivals, and organizations
The Bard on The Boards: What's Playing Where
The Bard on The Boards: Where's Playing What
Web sites devoted to Shakespeare
More About Shakespeareances.com:
List of Shakespeare Productions
The Shakespeareances.com Top 40
Sponsorship and Advertising opportunities
Sign up for free weekly e-mail updates (safe, secure, spamless, and unshared)
Check out the guy behind this website at www.ericminton.com

Find additional Shakespeareances
on Facebook
The Folger Library
Collaborations, Adaptation of Merchant
Highlight Folger Theatre's 2015–16 Season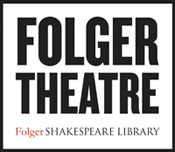 As the Folger Library in Washington, D.C., embarks on a historic 2016 season commemorating the 400th anniversary of Shakespeare's death with exhibitions, lectures, and concerts, Folger Theatre will stage a full season of works by and newly adapted from the world's most esteemed playwright.
Folger Theatre begins its season with a new collaboration with the Oregon Shakespeare Festival in November in Shakespeare's Pericles. This innovative production, currently on stage at OSF, is directed by Joseph Haj, who directed Folger Theatre's Hamlet in 2010, which garnered the Helen Hayes Award for "Outstanding Resident Play."
In January 2016, Aaron Posner will direct Shakespeare's romantic classic A Midsummer Night's Dream. This modern and musical staging in Shakespeare's enchanting and wondrous forest will star D.C. favorites Holly Twyford and Erin Weaver. The season concludes with the world premiere of District Merchants, a new play written by Aaron Posner, commissioned by Folger Theatre, and based on Shakespeare's The Merchant of Venice.
In addition for this three-play season, Folger Theatre will present as a season opener the world premiere of texts&beheadings/ElizabethR in September. As part of The Women's Voices Theater Festival in Washington, dedicated to featuring new works by female playwrights, this limited engagement uses Queen Elizabeth's I's own words to explore the nature of royalty. In April 2016, the riotously innovative Reduced Shakespeare Company returns to Folger Theatre for the East Coast premiere of William Shakespeare's Long Lost First Play (abridged), written and directed by Reed Martin and Austin Tichenor.
As part of the Library's The Wonder of Will: 400 Years of Shakespeare, Folger Theatre will expand programming that accompanies each production. Folger Fridays will feature 6:30 p.m. curtain-raisers, talks, and performances. Other special nights for patrons include Pre-Show Seminars with Folger Director Michael Witmore, Post-Show Discussions with the cast, Brews & Banter with select cast members, and Folger's longstanding and popular College Night, Student Matinees, and Pay-What-You-Can performances.
New this season, Folger Theatre will offer a preshow Director's Talk Series, where patrons can hear about the creative process, staging, and vision of the production from the play's director. A Curator Talk Series will provide similar insights to the exhibitions presented in the Folger's Great Hall.
A traveling tour of the original 1623 First Folio will take place in 2016, where one of the world's most treasured books will stop in every state, the District of Columbia, and Puerto Rico. Premiering with the First Folio tour will be Gravedigger's Tale, an interactive play based on Shakespeare's Hamlet. Developed by director Robert Richmond (Richard III and Henry V at Folger Theatre), the Gravedigger, who appears to have much more knowledge about court life in Elsinore than originally thought, arrives with a trunk and a book and responds to questions from the audience using the text from Hamlet. This special touring production features Helen Hayes Award-winner Louis Butelli as the storied Gravedigger.
Folger Theatre will once again collaborate with Baltimore Symphony Orchestra for three performances of Romeo and Juliet, October 16–18, 2015. Sergei Prokofiev's ballet music underscores the struggles of young love amidst violent tragedy in this new concert adaptation of Shakespeare's timeless love story. This marks the second production that Folger Theatre has partnered with BSO, following 2014's A Midsummer Night's Dream. Edward Berkeley will once again direct and adapt an ensemble of actors with orchestra.
Subscriptions to Folger's 2015–2016 season are on sale. Visit www.folger.edu/theatre for more information, or call the Folger Box Office at 202-544-7077.
May 19, 2015
If you have Shakespearean news to share, e-mail editorial@shakespeareances.com