The tour, First Folio! The Book that Gave Us Shakespeare, has been designed in partnership with the Cincinnati Museum Center and the American Library Association.
Link to the Folger Shakespeare Library
More from the Folger in Shakespeare News:
Jacobi, Bond, Clifford Join Consort In Merchant of Venice Concert
Vet's Cry "Havoc!" Plays Folger for One Night
Folger Celebrates Elizabethan Heraldry
Folger Editions to Expand to Mobile Apps
Also in Where's Will @?:
News and announcements from theaters
Links to theaters, festivals, and organizations
The Bard on The Boards: What's Playing Where
The Bard on The Boards: Where's Playing What
Web sites devoted to Shakespeare
More About Shakespeareances.com:
List of Shakespeare Productions
The Shakespeareances.com Top 40
Sponsorship and Advertising opportunities
Sign up for free weekly e-mail updates (safe, secure, spamless, and unshared)
Check out the guy behind this website at www.ericminton.com

Find additional Shakespeareances
on Facebook
The Folger Library
First Folio Tour Cities Announced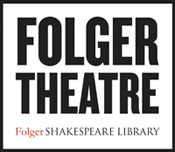 The Folger is sending one of the world's most famous books on tour next year.
The first collected edition of William Shakespeare's plays, known as the First Folio, was published in 1623, and the Folger is sending one from its collection of 82 copies (the world's largest collection of First Folios) to all 50 states, Puerto Rico, and the District of Columbia in commemoration of the 400th anniversary of Shakespeare's death.
The tour, First Folio! The Book that Gave Us Shakespeare, has been designed in partnership with the Cincinnati Museum Center and the American Library Association.
More details about the tour are yet to come, but the cities have been announced and are as follows:
Montgomery, Alabama: Montgomery Museum of Fine Arts
Juneau, Alaska: Alaska State Libraries, Archives and Museums
Tucson, Arizona: University of Arizona
Conway, Arkansas: University of Central Arkansas with Arkansas Shakespeare Theatre
San Diego, California: The Old Globe with San Diego Public Library
Boulder, Colorado: University of Colorado Boulder
Storrs, Connecticut: University of Connecticut
Washington, D.C.: Gallaudet University
Wilmington, Delaware: University of Delaware
Miami, Florida: The Patricia & Phillip Frost Art Museum
Atlanta, Georgia: Emory University
Honolulu, Hawaii: Kapiolani Community College
Boise, Idaho: Alberstons Library, Boise State University
Libertyville, Illinois: Lake County Discovery Museum
Notre Dame, Indiana: University of Notre Dame
Iowa City, Iowa: The University of Iowa Libraries
Manhattan, Kansas: Kansas State University
Louisville, Kentucky: Frazier History Museum
New Orleans, Louisiana: Tulane University
Portland, Maine: Portland Public Library
Annapolis, Maryland: St. John's College
Amherst, Massachusetts: Amherst College
Detroit, Michigan: Wayne State University with the Detroit Institute of Arts and the Detroit Public Library
Duluth, Minnesota.: University of Minnesota
Oxford, Mississippi: University of Mississippi
Kansas City, Missouri: Kansas City Public Library
Missoula, Montana: University of Montana
Omaha, Nebraska: The Durham Museum
Reno, Nevada: Nevada Museum of Art, Reno
Manchester, New Hampshire: Currier Museum of Art
Madison, New Jersey: Drew University and The Shakespeare Theatre of New Jersey
Santa Fe, New Mexico: New Mexico Museum of Art
New York, New York: New-York Historical Society
Raleigh, North Carolina: North Carolina Museum of History
Bismarck, North Dakota: State Historical Society of North Dakota
Cleveland, Ohio: Cleveland Public Library
Norman, Oklahoma: The Sam Noble Museum
Eugene, Oregon: University of Oregon
Elizabethtown, Pennsylvania: Elizabethtown College
Gurabo, Puerto Rico: Universidad del Turabo
Providence, Rhode Island: Brown University
Columbia, South Carolina: University of South Carolina Libraries
Vermillion, South Dakota: University of South Dakota and the National Music Museum
Nashville, Tennessee: The Parthenon
College Station, Texas: Texas A&M University
Salt Lake City, Utah: Salt Lake City Public Library
Middlebury, Vermont: Middlebury College
Charlottesville, Virginia: University of Virginia
Seattle, Washington: The Seattle Public Library
Wheeling, West Virginia: Oglebay Park
Madison, Wisconsin: University of Wisconsin-Madison
Cheyenne, Wyoming: Wyoming State Museum
First Folio! The Book that Gave Us Shakespeare has been made possible in part by a major grant from the National Endowment for the Humanities: Exploring the human endeavor, and by the support of Vinton and Sigrid Cerf and the Google Inc. Charitable Giving Fund of Tides Foundation.
March 12, 2015
If you have Shakespearean news to share, e-mail editorial@shakespeareances.com