Oregon Shakespeare Festival
Nataki Garrett Named Artistic Director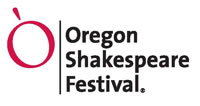 The Oregon Shakespeare Festival (OSF) in Ashland, Oregon, announced this morning that Nataki Garrett will become its sixth artistic director in August 2019, succeeding Bill Rauch. The announcement by the company's Emeritus Board Chair and Search Committee Chair Gail Lopes ends a nearly yearlong search.
"OSF Board of Directors has found in Nataki Garrett an individual with a powerful artistic vision, proven change leadership, and the ability to continue the festival's upward trajectory established under predecessors like Libby Appel and Bill Rauch," Diane Yu, search committee member and recently elected co-chair of the board of directors, said in a company press release. "We are excited to welcome Ms. Garrett to the Rogue Valley, and believe she will provide exquisite artistic taste, dynamism, innovation, and a deep commitment to the four pillars of our mission: excellence, stewardship, company, and inclusion."
"I have known Nataki Garrett for 17 years and have closely followed and admired her career," Rauch said in the release. "She is a rigorous and thrilling artist; a thoughtful, confident leader; and big thinker. Nataki's historic appointment, as an African-American woman running one of the largest-budget theaters in the United States, is a direct expression of OSF's decades-long commitment to helping create a more equitable field."
Assuming the title of incoming artistic director, Garrett will first arrive at OSF in early April as she prepares for the 2020 season. She also begins rehearsals in early June for How to Catch Creation, which she is directing this season. How to Catch Creation opens in the Thomas Theatre on July 23.
"I am absolutely thrilled to be named incoming artistic director of Oregon Shakespeare Festival, and it is an honor and privilege to inherit such a wonderfully rich and dynamic legacy of artistic excellence in partnership with a dedicated board, staff, company, and local community," Garrett said in the release. "I am equally excited and inspired by OSF's dedication to expanding our worldview and look forward to maintaining our commitment to the revolutionary spirit of Shakespeare and classical text, while continuing to explore and expand opportunities for new voices and narratives through new play development."
During June and July, in addition to directing, Garrett will fulfill incoming artistic director duties, including getting to know the company and the board. She assumes the full title and responsibilities of OSF artistic director on August 1.
Garrett most recently served as acting artistic director of Denver Center for the Performing Arts (DCPA) during the organization's 18-month leadership transition, working in partnership with the CEO, managing director, and board of directors to oversee all artistic operations for the theater company's $27 million annual budget. During her tenure, she initiated and negotiated the first co-world premieres in 10 years for two DCPA-commissioned plays, The Great Leap with Seattle Repertory Theatre and American Mariachi with The Old Globe in San Diego.
As the former associate dean and the co-head of the undergraduate acting program at California Institute of the Arts (CalArts) School of Theater, Garrett has been hailed as a champion of new work as well as an experienced, savvy arts administrator. At CalArts, Garrett managed a $10 million budget and oversaw all operations of conservatory training.
Garrett's forté and passion are fostering and developing new work. She has produced over 150 mainstage, black box, developmental projects, plays, co-productions, and touring productions. She is responsible for producing the world premieres of Book of Will by Lauren Gunderson, Two Degrees by Tira Palmquist, Zoe's Perfect Wedding by Matthew Lopez, The Great Leap by Lauren Yee, and American Mariachi by José Cruz González. She also directed the world premiere of Pussy Valley by Katori Hall, the U.S. premiere of Jefferson's Garden by Timberlake Wertenbaker, and BLKS by Aziza Barnes. She is well known for her work with MacArthur Award-winning playwright Branden Jacobs-Jenkins having directed the regional premieres of several of his plays, including Everybody at California Shakespeare Theater and An Octoroon at Woolly Mammoth Theatre Company in Washington, D.C. Garrett also directed the first professional production of Jacobs-Jenkins' acclaimed play Neighbors at the Matrix Theatre Company in Los Angeles. Garrett's production received five Ovation Award nominations, including Best Production.
For more than 20 years, Garrett has worked as a theater administrator, director, producer, playwright, educator, activist, and mentor. She is a recipient of the National Endowment for the Arts and Theatre Communications Group Career Development Fellowship for Theatre Directors and a member of the Stage Directors and Choreographers Society. Garrett also is a member of the board of directors for Theatre Communications Group, a company member at Woolly Mammoth, and an advisory board member for Mixed Blood Theatre. She also serves on the Harold and Mimi Steinberg Charitable Trust Distinguished Playwright Award nominating committee. She is a graduate of California Institute of the Arts with an MFA in directing.
The Oregon Shakespeare Festival's 2019 season runs from March 8 through Oct. 27.
Founded by Angus Bowmer in 1935, OSF has grown from a three-day festival of two plays to a nationally renowned theater arts organization that presents an eight-month season of up to 11 plays that include works by Shakespeare as well as a mix of classics, musicals, and world-premiere plays and musicals. OSF's play commissioning programs, which include American Revolutions: The United States History Cycle, have generated works that have been produced on Broadway, internationally, and at regional, community, and high school theaters across the country. The festival draws attendance upwards of 400,000 to more than 800 performances every year and employs 400 to 600 theater professionals.
OSF's mission statement is "Inspired by Shakespeare's work and the cultural richness of the United States, we reveal our collective humanity through illuminating interpretations of new and classic plays, deepened by the kaleidoscope of rotating repertory."
March 19, 2019
If you have Shakespearean news to share, e-mail editorial@shakespeareances.com