Both plays exemplify the mission of the prize by engaging "the great issues of our day through the public conversation, grounded in historical understanding that is essential to the functioning of a democracy."
Link to the Oregon Shakespeare Festival:
Other articles on OSF in News & Announcements:
Premieres, Musicals, LBJ Supplement Shakespeare's Early- and Late-Career Works
OSF Wins Grant for Playwright Residency
American Revolutions Cycle Tabs Five Playwrights with New Commissions
OSF Marks Season's End, Fond Farewells
Also in Where's Will @?:
News and announcements from theaters
Links to theaters, festivals, and organizations
The Bard on The Boards: What's Playing Where
The Bard on The Boards: Where's Playing What
Web sites devoted to Shakespeare
More About Shakespeareances.com:
List of Shakespeare Productions
The Shakespeareances.com Top 40
Sponsorship and Advertising opportunities
Sign up for free weekly e-mail updates (safe, secure, spamless, and unshared)
Check out the guy behind this website at www.ericminton.com

Find additional Shakespeareances
on Facebook
Oregon Shakespeare Festival
OSF's LBJ Drama All the Way Shares
New Kennedy Award for Historical Drama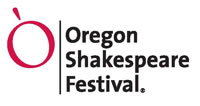 Columbia University and Ambassador Jean Kennedy Smith have announced that Dan O'Brien's The Body of an American and Robert Schenkkan's All the Way, are the inaugural winners of the Edward M. Kennedy Prize for Drama Inspired by American History, known as the EMK Prize.
The judges voted unanimously to divide this year's award between two works. Both plays exemplify the mission of the prize by engaging "the great issues of our day through the public conversation, grounded in historical understanding that is essential to the functioning of a democracy."
"We congratulate Robert on this award for his magnificent play," said OSF Artistic Director Bill Rauch in a press release. He directed the world premiere at OSF. "That the inaugural Edward M. Kennedy Prize has been awarded to All the Way is a significant affirmation of the power of our American Revolutions program, and of the gifted OSF artists and artisans who worked so hard to bring to life Robert's work. We also celebrate that UNIVERSES' new work Party People was among the five finalists for this prize."
Rauch also directed the premiere of the other Kennedy Prize winner, The Body of an American at Portland Center Stage. "Within the intimacy of its poetic language and two-actor structure, Dan O'Brien's play is epic in its impact as a chronicle of even more recent history," Rauch said. "This new EMK Prize is a potent symbol of the need to look to our own country's past to better illuminate our present and future."
Ambassador Smith created the EMK Prize to honor the life and legacy of her brother, the late senator from Massachusetts. The prize will be announced each year on Ted Kennedy's birthday, Feb. 22.
"We are very pleased and excited about this award in Ted's name," she said in the press release. "My brother loved the arts—museums, books, the performing arts. Music was perhaps dearest to him, but he and I shared an enjoyment of theater—especially, for Teddy, musical theater. He was also a great student of American history and made it come alive for many of us in the Kennedy family. He was much beloved by all the family and he would be very pleased by this tribute."
All the Way, by Pulitzer Prize-winner Schenkkan, depicts a period of great turmoil and consequence in American history, from the assassination of President John F. Kennedy in November 1963 through election night in 1964. Its story is told by many of those who shaped that year's critical moments, including Martin Luther King Jr., Hubert H. Humphrey, J. Edgar Hoover, and most of all, President Lyndon B. Johnson, who deftly guided landmark civil rights legislation through a divided Congress. The play was written for and premiered at the Oregon Shakespeare Festival in Ashland in 2012.
O'Brien's The Body of an American speaks to a more recent moment in history, when a single, stark photograph—that of the body of an American soldier dragged from the wreckage of a Blackhawk helicopter through the streets of Mogadishu, Somalia, in 1993—by photographer Paul Watson reshaped the course of global events. In powerful, theatrical language, O'Brien explores the ethical and personal consequences of Watson's photograph, as well as the interplay between political upheaval and the experience of trauma in an age saturated by images and information. The Body of an American premiered at Portland Center Stage in 2012.
Each playwright will receive an award of $50,000, and the Center for New Media Teaching and Learning at Columbia University Libraries will work with both recipients to create websites featuring study and teaching guides, historical research, and scholarly discussions and interpretations of the plays. The websites will be available to any theater artist, teacher, or class studying the works with the intent of expanding understanding of the playwright's work and career.
Plays and musicals that received their first professional productions in 2012 were eligible for the EMK Prize. The other finalists, announced in December, were Hurt Village by Katori Hall, Party People by UNIVERSES, and Rapture, Blister, Burn by Gina Gionfriddo. The eight-person panel of judges is selected from a pool of playwrights, musical theater writers, lyricists, composers, scholars of literature, American history or political science, and includes Columbia University President Lee C. Bollinger.
The size of the award places the EMK Prize among the most generous given for dramatic writing and, indeed, for writing in America, while the commitment to an in-depth and publicly accessible examination and exploration of content makes the prize unique among dramatic and literary awards.
To learn more, visit http://kennedyprize.columbia.edu/.
March 6, 2013
If you have Shakespearean news to share, e-mail editorial@shakespeareances.com