"We're sorry to see Sam move on, but the board and I understand the need to follow his wife in her career path."
Link to the Riverside Theatre:
Riverside Theatre in Shakespeare News:
Beer Adds Incentive for Improv Class
Flooding Disrupts Festival Stage Season
Also in Where's Will @?:
News and announcements from theaters
Links to theaters, festivals, and organizations
The Bard on The Boards: What's Playing Where
The Bard on The Boards: Where's Playing What
Web sites devoted to Shakespeare
More About Shakespeareances.com:
List of Shakespeare Productions
The Shakespeareances.com Top 40
Sponsorship and Advertising opportunities
Sign up for free weekly e-mail updates (safe, secure, spamless, and unshared)
Check out the guy behind this website at www.ericminton.com

Find additional Shakespeareances
on Facebook
Riverside Theatre
Change in Artistic Directors Alters Season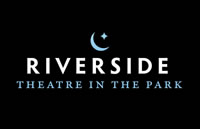 Sam Osheroff has step down as artistic director of Riverside Theatre in Iowa City, Iowa, due to his family relocating west. His departure came at the conclusion of the 2016 Riverside in the Park season this month. The theater named Sean Lewis as its interim artistic director.
"The work that's appeared on our stages this season with Sam at the helm has been terrific," Riverside Executive Director Jennifer Holan said in a press release. "We're sorry to see Sam move on, but the board and I understand the need to follow his wife in her career path. We are fortunate that an individual of Sean's ability is willing to step in."
Lewis has led Working Group Theatre, the Iowa City company he co-founded, from a no-budget experiment to a nationally touring and award-winning company. His interim assignment at Riverside Theatre is expected to last for the next two seasons. A search and hiring plan for a permanent artistic director will be developed and implemented during that time.
During his time as interim artistic director, Lewis intends to "bring forward what I think theater can do best: provoke thought, provide wonder, inspire hope and broker understanding." He noted that he will be making adjustments to the upcoming season programming to articulate this vision and to lay a strong foundation for the future.
Lewis also described his desire to provide opportunities for local artists. "With Working Group, I've been able to bring Iowa actors and artists to national stages, and each time, people are blown away by the wealth of artistic talent we have here. I'm excited to provide avenues for the actors, designers, technicians, writers and directors from our own backyard to be able to thrive and grow at Riverside."
Lewis said that plays now under consideration for 2016–2017 season include "one of the best African American dramas of the past 15 years, an American classic, and an international hit about the lengths we're willing to go to for our most self-destructive loved ones."
Riverside Theatre will issue a revised season announcement once plans are finalized. Updates will be posted on www.riversidetheatre.org.
July 20, 2016
If you have Shakespearean news to share, e-mail editorial@shakespeareances.com