Stratford Festival
2015 Season Built around "Eureka" Moments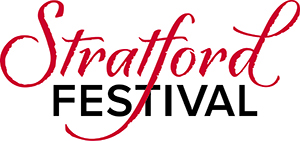 Artistic Director Antoni Cimolino, calling it a "Season of Discovery," has announced a slate of 13 plays exploring "eureka moments" for the Stratford Festival's 2015 season. The 13-play lineup includes four Shakespeare plays, two Rodgers and Hammerstein musicals, and two contemporary Canadian plays.
"Eureka moments take many different forms," including scientific discoveries, creative accomplishments, the dawning of a deeper understanding of human nature, or the epiphanies of self-knowledge, Cimolino said in a Festival press release. "Such moments are critical to human progress. From ancient times to the present day, they've enabled us to push back the horizons of our understanding, to enlarge our world, to increase our knowledge of ourselves. But at the same time, they often come at a cost—sometimes a terrible one. In planning the 2015 season, I wanted to explore the implications of those moments of discovery, whether personal, scientific, or social. I wanted to look at the promises they hold out, the risks they entail, the truths they tell us about ourselves, and how they may affect the delicate balance between individual freedom and collective responsibility."
On tap for 2015 from William Shakespeare are Hamlet, The Taming of the Shrew, Love's Labour's Lost, and The Adventures of Pericles. Other classics scheduled are Oliver Goldsmith's She Stoops to Conquer, Ben Jonson's The Alchemist, and Sophocles' Oedipus Rex. Richard Rodgers and Oscar Hammerstein II will be represented by The Sound of Music and Carousel, and the two contemporary Canadian plays are John Mighton's Possible Worlds and a new play, The Last Wife, by Kate Hennig. Rounding out the season are Friedrich Dürrenmatt's The Physicists and The Diary of Anne Frank by Frances Goodrich and Albert Hackett and adapted by Wendy Kesselman.
Themes of discovery, as they are reflected in art, science, and our personal lives, will be further explored through more than 150 events at the Stratford Festival Forum. The 2015 season will also see a number of creative artists pursuing new work through the Stratford Festival Laboratory, Cimolino's center for creative research and development, including adaptations of an early Urdu novel and a children's story, as well as a new approach to four of Shakespeare's history plays.
"The 2015 playbill takes us right from Sophocles' Oedipus Rex, one of the great original stories about self-discovery and its cost, through to a brand new play, The Last Wife, where one woman discovers that political power is ephemeral, and that perceived notions of the roles of men and women are not easily changed," Cimolino said.
Cimolino himself will direct the season opener, Hamlet, at the Festival Theatre. He describes it as "the great story about understanding yourself and the world and coming to a state of readiness to face the 'undiscovered country' of death."
"Hamlet appeals to me in part because it dramatizes a problem the world has always faced," Cimolino said. "Hamlet is a scholar who believes in the arts and their potential to bring about a better world. But people like him, whose primary motivation is to strive for civilization, don't know how to begin to deal with people whose desires focus solely on power, sex, or money. As result, all of Hamlet's sensitivity and capacity for self-examination lead only to doubt and inaction. When eventually he is driven to act on his father's demand for revenge, he unwittingly perpetuates the very system he was setting out to change."
Cimolino-helmed productions of King Lear this year, 2013's Mary Stuart, and 2012's Cymbeline were each box office hits for the Festival, requiring extended runs and, in the case of Mary Stuart, selling out.
Tony and Olivier Award–winning director John Caird makes his Stratford debut in 2015 as director of Love's Labour's Lost at the Festival Theatre. "This most beautiful of Shakespeare's plays shows us the difference between book-learning and lessons of the heart," Cimolino said. "It's about four young men who put the pursuit of knowledge on a pedestal, only to find that intellectual inquiry is only part of the journey they need to take in order to know themselves, to know others. and to know the true meaning—and the true cost—of love."
Though Caird is a Canadian, his greatest success has come in other countries, most notably the work he did with the Royal Shakespeare Company including his co-directing with Trevor Nunn of Nicholas Nickleby and the original English-language version of Les Misérables that went on to global fame.
Siminovitch Prize–winning director Chris Abraham returns for his sixth season to take the helm of The Taming of the Shrew at the Festival Theatre. This year he is directing A Midsummer Night's Dream. Also at the Festival Theatre, coming off this season's smash hit Crazy for You, director and choreographer Donna Feore returns for her 21st Festival season with The Sound of Music.
Shakespeare's The Adventures of Pericles will play at the Tom Patterson Theatre, directed by Scott Wentworth who is marking his 21st season with the festival. Daniel Brooks makes his Stratford debut with Oedipus Rex at the Patterson.
"Both of these plays involve the discovery of similar dark and deeply disturbing secrets," Cimolino said. "In Oedipus Rex, that revelation marks the culmination of the play, prompting a tragic conclusion. In Pericles, the discovery comes at the beginning, initiating a flight from danger and an ensuing life story that after much tribulation will end happily."
Also at the Patterson, Miles Potter, in his 13th season with the Festival, will direct The Physicists while Cimolino himself will direct Jonson's The Alchemist. "I love Ben Jonson," he said. "He is such a great complement to Shakespeare. Where Shakespeare is enigmatic, Jonson is definite. Where Shakespeare is about our deep inner natures within the universe, Jonson is about the roles we play in the world. There is an element of character to Jonson that is very different from Shakespeare. And yet, Shakespeare was Jonson's mentor and Jonson is the reason why we have Shakespeare's Folio. As writers, they represent two sides of the same coin."
The Avon Theatre will feature Goldsmith's comedy of manners She Stoops to Conquer, directed by Martha Henry, recipient of this year's Legacy Award and one of Canada's most celebrated artists, returning for her 41st season at Stratford. Her recent successes include this season's production of Mother Courage and Her Children, as well as Measure for Measure, Three Sisters, Of Mice and Men, and Elizabeth Rex.
"Like her namesake in The Taming of the Shrew, Kate in She Stoops to Conquer has to find a way to achieve her heart's desire by apparently changing her status," Cimolino said. "And by assuming the role that enables her to reach Marlow, she will ultimately help him to get beyond the personality quirk that has limited his ability to relate to others. She realizes that, in human relationships, barriers can't always be overcome by confrontation. Sometimes you have to get yourself out of the way in order to attain what you want."
Also at the Avon, Susan H. Schulman, who has helmed a number of musicals for the Festival, returns to direct Carousel. Jillian Keiley, director of this season's Alice through the Looking-Glass, returns to direct The Diary of Anne Frank.
"Both The Diary of Anne Frank and The Sound of Music draw on real-life stories—one tragic, the other triumphant—from the very darkest period of our modern age," Cimolino said. "It was a time when we made the terrible discovery that the utmost evil could take root even in the very heart of civilization. By taking us into the heart and mind of just one young woman among the millions of people who died during that awful time, Anne Frank's story will forever stand as one of our most harrowing reminders of the human cost entailed when societies succumb to hatred, bigotry, and warped ideologies."
At the Studio Theatre, Mitchell Cushman, who has just completed two years in the Festival's Michael Langham Workshop for Classical Direction, will make his Stratford directorial debut with John Mighton's philosophical whodunit Possible Worlds. This Governor General's Award–winning play revolves around the mysterious death of George Barber, whose body is found with its brain missing. Two detectives set out to uncover the truth behind his grisly death, in a plot that explores alternate dimensions and brings into question the very notion of reality. "Just as Hamlet is about embracing and reconciling the ultimate mystery of death, Possible Worlds is about the mystery of living and the fact that life too is that 'undiscovered country' forever shrouded by mystery and infinite possibilities," Cimolino said.
The Last Wife, a startlingly contemporary play about Katherine Parr, the last wife of Henry VIII, written by Kate Hennig, will have its world première at the Studio Theatre in 2015, directed by Alan Dilworth. "Kate Hennig has created a truly astonishing portrayal of Katherine Parr in a play that speaks to us in a very real way today," Cimolino said. "I have watched this script develop through its various workshops at Stratford and it is a shining example of the exploratory work we are doing with classical subject matter. I wanted to include The Last Wife in this season about discovery because of the important things it has to say about the education of women."
Created as a crucible for artistic invention, the Laboratory has a broad mandate, which includes investigating stories from other cultures, exploring the classics in new ways, and creating new work in a variety of genres. There are roughly 15 projects in active development at the moment, including the following:
Umrao Jaan Ada, the 1899 Urdu novel by Mirza Hadi Ruswa, being adapted by Sunil Kuruvilla. Thought to be the first Urdu novel, Umrao Jaan Ada is the story of a woman of the same name who was abducted as a young girl and forced into prostitution. Umrao ultimately escapes and becomes a poet. The novel is her own story as told to a fellow poet at the end of her life.
The Breath of Kings, a dramatic adaptation of four Shakespeare plays—Richard II, Henry IV Part 1, Henry IV Part 2, and Henry V—conceived by Graham Abbey and developed by him in collaboration with Daniel Brooks and John Murrell. The production, which is designed to be presented over two performances, brings together four of Shakespeare's plays to investigate questions about the nature of good government: questions that have endured from the era of the divine right of kings to the modern political age.
Cue for Treason, a children's novel by Geoffrey Trease, written in the 1940s and taught in Canadian schools for many years, being adapted by playwright Ken Cameron. Set in Elizabethan times, the story follows a girl and boy who are being pursued by the law and who, through a series of lucky accidents, join Shakespeare's company.
"These projects represent only three of the many ways in which we are using the Lab to push back our boundaries," Cimolino said. "A dozen other works are now in development, and 2015 will also see a number of workshops giving our company members a range of opportunities for exploration with each other and with visiting artists."
The 2015 Stratford Festival Forum will be announced at a later date.
Tickets for the 2015 season will go on sale to members of the Stratford Festival on Sunday, Nov. 16, 2014, and to the general public on Friday, Jan. 2, 2015.
August 25, 2014
If you have Shakespearean news to share, e-mail editorial@shakespeareances.com