"We found the bus was used by patrons of all ages and helped bring new and lapsed patrons to the Festival. We hope the same will be true in Detroit."
Link to the Stratford Festival:
Other articles about the Stratford Frestival in Shakespeare News:
Shatner to Be Honored with Legacy Award
Two Dreams Highlight '14 Season of Madness
Taking Shakespeare Extended Again
Also in Where's Will @?:
News and announcements from theaters
Links to theaters, festivals, and organizations
The Bard on The Boards: What's Playing Where
The Bard on The Boards: Where's Playing What
Web sites devoted to Shakespeare
More About Shakespeareances.com:
List of Shakespeare Productions
The Shakespeareances.com Top 40
Sponsorship and Advertising opportunities
Sign up for free weekly e-mail updates (safe, secure, spamless, and unshared)
Check out the guy behind this website at www.ericminton.com

Find additional Shakespeareances
on Facebook
Stratford Festival
Direct Bus Service Links Detroit to Stratford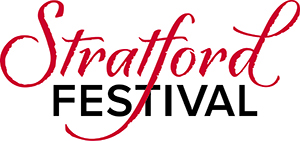 Canada's Stratford Festival is introducing a new luxury bus service between Detroit and Stratford for the 2014 theater season at just $40 per round trip.
Stratford Direct buses leave Detroit at 8 a.m. on Tuesdays, Fridays, and Sundays, and return from Stratford at 5 p.m. on those same days, giving travellers the flexibility to choose the length of their Stratford visit from a day trip for a matinee or an overnighter to a weekend or weeklong visit. The service is available from June 3 to Sept.30.
The bus must be booked in advance and travellers must also purchase theater tickets in order to use the service. Passports or Nexus cards are required for border crossing.
"Last year, we introduced a twice-daily bus from Toronto," Executive Director Anita Gaffney said in a press release. "It was such a success that it prompted us to offer the service in Detroit, which is home to our biggest U.S. audience, and also just a three-hour drive away. We found the bus was used by patrons of all ages and helped bring new and lapsed patrons to the Festival. We hope the same will be true in Detroit."
"Stratford has always been a hugely popular destination for Michigan theater lovers," Artistic Director Antoni Cimolino said in the release. "In particular, they come to us for productions of the classics that surpass any they can see elsewhere—and so I've made it a priority to program repertoire that will appeal to this discerning audience. This year, we saw a dramatic increase in attendance from Michigan, including the return of patrons who hadn't visited us in five years or more. We're building on that with this new bus service—and an irresistible selection of plays—to make the Stratford Festival even more appealing to them than ever before."
Bus and theater tickets, as well as accommodations, can be booked online at www.stratfordfestival.ca. If you prefer to speak to someone, call 1-800-567-1600 for a box office representatives to assist. Stratford Direct is sponsored by the Peter Cundill Foundation.
The 2014 season runs from April 21 to Oct. 12, featuring King Lear; Crazy for You; two versions of A Midsummer Night's Dream; The Beaux' Stratagem; Man of La Mancha; Alice through the Looking-Glass; Hay Fever; King John; Mother Courage and Her Children; Antony and Cleopatra; Christina, The Girl King; and more than 150 events in The Forum.

March 11, 2014
If you have Shakespearean news to share, e-mail editorial@shakespeareances.com