Stratford Festival
Attendance, Income Rise As Reach Expands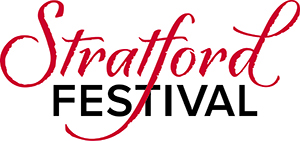 The 2015 season proved to be a box office success by almost every measure for the Stratford Festival in Canada as Artistic Director Antoni Cimolino and Executive Director Anita Gaffney reported a 3 percent increase in attendance and a 5 percent increase in revenue, resulting in a surplus of $559,000. The figures were unveiled at the Festival's Annual General Meeting this past weekend.
Revenue for the 2015 season was $60.1 million, up 5 percent from 2014's $57.4 million. Attendance was 475,742, up 3 percent from 462,132 in 2014, and 10 percent from 2012 when the Festival hit financial shoals. The Festival attracted more than 102,000 new patrons, and saw a 50 percent increase in family ticket sales. Sales to American patrons grew by 2 percent in 2015, leading to an 8 percent increase in U.S. attendance since 2012.
"When Anita and I first took on our current positions three years ago, our first priority was to stabilize the Festival while also strengthening it artistically," Cimolino said at the meeting. "We owe a tremendous debt to all our colleagues who have worked so hard to help us grow our audience over these past three years. We haven't done this just by playing it safe. Innovation is essential to growth, so even as we bent our efforts toward keeping the ship on an even keel, we did not lose sight of our ultimate mission: to explore and discover."
"Over the last three years, we've achieved surpluses totaling $3.1 million, enabling us to rebuild after the deficit of $3.4 million we sustained in 2012," Gaffney said. "To achieve these surpluses, we've worked hard to trim expenses while making space to pursue new projects in line with our strategic direction."
The 2015 season featured 13 productions, 635 performances and about 200 Forum events specially designed to complement the season theme of Discovery. The plays ranged from the classics (Hamlet, The Taming of the Shrew, Love's Labour's Lost, The Adventures of Pericles, She Stoops to Conquer, The Alchemist, and Oedipus Rex), to two modern works (The Physicists and The Diary of Anne Frank) and two Rodgers and Hammerstein musicals (The Sound of Music and Carousel). The lineup also included two contemporary Canadian plays: John Mighton's Possible Worlds and Kate Hennig's The Last Wife, which was extended multiple times and played to sold-out houses for the entirety of its run.
Four other productions were extended to meet the demand for tickets: The Alchemist, The Physicists, Carousel, and the popular production of The Sound of Music, which, together with The Diary of Anne Frank, helped drive the 50 percent increase in Family Experience ticket sales.
"For me, a surprising and gratifying discovery was the extraordinary popularity of The Physicists," said Cimolino. "I had expected that a somewhat quirky work by a Swiss playwright would have a niche appeal. I had no idea there'd be such demand for Dürrenmatt. But that's one of the great boons we offer: repertoire our audiences can't readily find elsewhere, performed to the highest standard. There aren't many theatres in the world that can sell out The Alchemist."
The diversity of the playbill opened up countless avenues for discussion and exploration in the Forum. Guests included theoretical physicist Raymond Laflamme, author Margaret Atwood, and Calgary Mayor Naheed Nenshi. Sessions explored such topics as the role of women in the Elizabethan era and in our own society; personal experiences of the Holocaust; Shakespeare and science; and details of the historic discovery of HMS Erebus, lost for nearly 170 years during the ill-fated Franklin expedition. Other highlights included a concert version of Sondheim's Passion, featuring Cynthia Dale, and the trial of Hamlet by some of the finest legal minds in the country, including Chief Justice Beverley McLachlin.
Roughly 30,000 people attended Forum events, thousands more downloaded Festival podcasts, and tens of thousands more tuned in to hear a variety of documentaries from the Forum on CBC.
"Not only are we deepening and enriching the quality of the experience we offer our patrons here in Stratford, we are also reaching out in innovative ways to create new Festival fans around the world," Cimolino said. Leading this outreach is Stratford Festival HD, an initiative that will see the entire Shakespeare canon filmed over the course of 10 years. It launched in 2015 with films of King Lear, King John, and Antony and Cleopatra shown on more than 300 movie screens in Canada, the United States, and internationally, and broadcast nationally on CBC-TV. The films were seen by a total of 194,000 people, extending the Festival's reach by 42 percent over its traditional audience. They received nine nominations at the Canadian Screen Awards, with King Lear winning for Best Performing Arts Program.
The Festival was able to capture all four of the Shakespeares produced in 2015, and the first of these films, The Taming of the Shrew, premiered on March 12. Hamlet premieres on April 23, followed by The Adventures of Pericles on May 7. Love's Labour's Lost will be distributed as part of the 2017 film series.
In describing the Festival's expansion in 2015, Gaffney noted that what started as a six-week Festival in 1953 and grew to a 26-week season, has now become a truly year-round enterprise. "This past year we've seen a paradigm shift—toward a Festival 'season' that spans 365 days," she said. "Our 2015 season really started in December 2014, with the launch in Ottawa of a four-city transfer of Alice through the Looking-Glass. It continued in February with our premiere screening of King Lear, followed by screenings of King John and Antony and Cleopatra through the spring. Between April and November, we mounted 13 productions on our four stages here in Stratford, together with some 200 Forum events. In September, our films aired on CBC-TV, and at the same time, the 2015–2016 Birmingham Conservatory class commenced its studies. The DVDs of our films were launched in November, and Alice through the Looking-Glass touched down in Winnipeg for a holiday run through November and December. And throughout the year, those longing for a taste of Stratford could listen to selected Forum sessions taped by CBC Radio's Ideas.
"We're shifting from a theatre company that hosts some 475,000 patrons over six months in Stratford to one that connects with millions of people both here and around the world throughout the entire year. It has been an amazing transformation, in terms not only of the sheer number of people we're reaching but also the relative speed with which we've achieved this exponential growth in our reach."
March 21, 2016
If you have Shakespearean news to share, e-mail editorial@shakespeareances.com