The app allows users to create a Festival Facebook Event, where they can coordinate visits to Stratford with friends and family.
Link to the Stratford Festival:
Other articles about the Stratford Frestival in News & Announcements:
New App Offers Peek inside Festival
Festival Launches Twice-daily Bus Service Between Toronto and Stratford
New Artistic Director Renames Festival, Introduces Supplemental Program
Bedford As Shylock, Dennehy in Stuart Highlight Stratford's 2013 Schedule
Also in Where's Will @?:
News and announcements from theaters
Links to theaters, festivals, and organizations
The Bard on The Boards: What's Playing Where
The Bard on The Boards: Where's Playing What
Web sites devoted to Shakespeare
More About Shakespeareances.com:
List of Shakespeare Productions
The Shakespeareances.com Top 40
Sponsorship and Advertising opportunities
Sign up for free weekly e-mail updates (safe, secure, spamless, and unshared)
Check out the guy behind this website at www.ericminton.com

Find additional Shakespeareances
on Facebook
Stratford Festival
Festival Launches Facebook Ticket Ap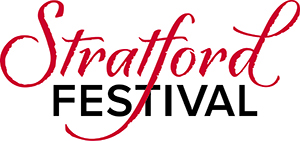 The Stratford Festival's ticket sales for the 2013 season, already available to festival members and opening to the general public online January 4 and in person January 5, is introducing some new initiatives to improve the ticket-buying experience.
Stratford Social Ticketing is a new Facebook application that allows people to purchase tickets through their personal Facebook page. The app allows users to create a Festival Facebook Event, where they can coordinate visits to Stratford with friends and family. It even offers a seat selection function through which users can see where their Facebook friends will be sitting and select their own seats accordingly.
The free app can be downloaded at http://apps.facebook.com/stratfordsocial/. Sales to Facebook fans of the Festival will be able to buy their tickets on January 3, ahead of the general public.
In developing the new app, the Festival partnered with the Arsht Center for the Performing Arts in Miami, Fla.; Center Theater Group in Los Angeles; the John F. Kennedy Center for the Performing Arts in Washington, D.C.; the San Francisco Ballet; the Seattle Repertory Theatre; and the Segerstrom Center for the Arts in Costa Mesa, Calif.
The Festival is also introducing a Pre-Season Promise, which allows advance ticket buyers to exchange their tickets without incurring additional costs. Those who order before January 31 will keep their pre-season ticket price while being able to exchange for the same performance type and seating zone without paying exchange fees.
In addition to holding ticket prices at last year's levels, the Festival is offering the following discounts:
Up to 25 percent off tickets purchased before January 31.
A new $20 ticket price for students (down from $25).
A 50 percent reduction in handling fees for all online purchases.
A two-for-one promotion for tickets to Tuesday evening performances all season long (except opening nights).
A number of free and low-cost Forum events.
Twice-daily bus service from Toronto at a cost of $10 each way.
"Our goal is to enhance the Stratford experience in as many ways as possible," Executive Director Anita Gaffney said in a press release. "We want people to enjoy not only the productions, but also the many Forum events we have planned. We hope that by introducing such things as Two-for-one Tuesdays, along with lower prices for students, reduced fees and an affordable twice-daily bus from Toronto, people will be able to come to Stratford more often or stay longer and immerse themselves in the theater and the city."
The 2013 season, beginning on April 23 and running until October 20, features Romeo and Juliet, Fiddler on the Roof, The Three Musketeers, The Merchant of Venice, Tommy, Blithe Spirit, Othello, Measure for Measure, Mary Stuart, Waiting for Godot, and two new Canadian plays, Taking Shakespeare and The Thrill.
November 26, 2012
If you have Shakespearean news to share, e-mail editorial@shakespeareances.com